X
Click below to start
When you use our virtual try-on service, we collect biometric information about your face shape so that you can virtually try on the product. This information is not used for any purpose other than to show the sunglasses on you. By using this try-on service, you give us consent to collect this data. You can delete your try-on data at any time by clicking here.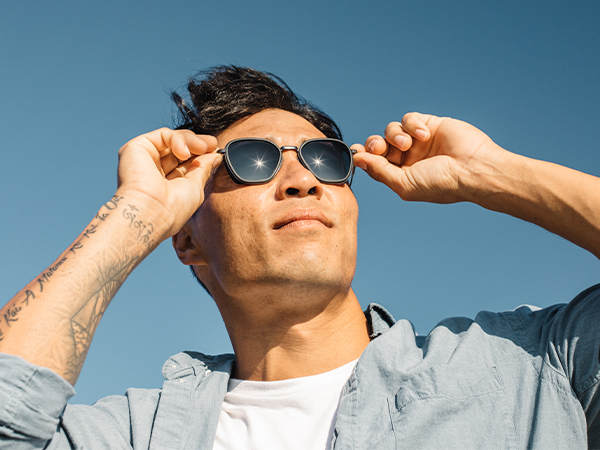 Clarity & Protection
Polarized Lenses
Our polarized sunglasses for men reduce glare and protect your eyes from the sun. We use quality lenses made from durable triacetate cellulose with a scratch resistant coating and 100% UV protection.
Responsibly Made
Sustainable Design
Our polarized sunglasses for men are made from recycled plastic and designed to last beyond the latest trend. We use quality, sustainable materials and a rigorous design process, so you can look good and feel even better.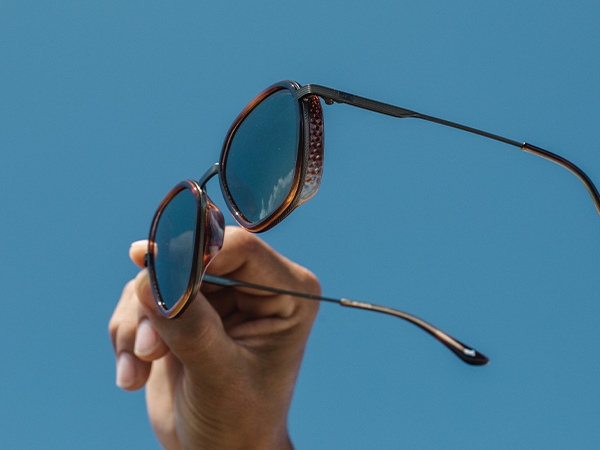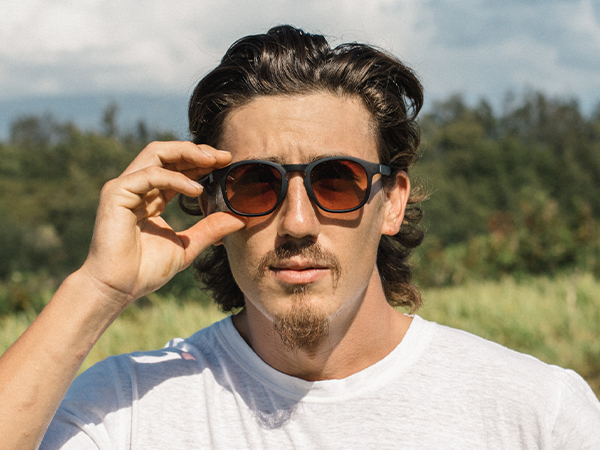 Built to Last
Forever Warranty
Get out and adventure with the reassurance of our lifetime warranty and durable construction. We stand behind our sturdy polarized sunglasses for men and want you to feel totally confident about your purchase.
How to find the best polarized sunglasses for men

There are a few accessories in life that are truly essential. Hat? Sometimes. Watch? Maybe. Coat? Seasonal. But phone, wallet and sunglasses: non-negotiable.
Sure it's raining/snowing/hailing now, but what if the sun comes out later? No one likes to be caught off guard, which means a pair of our polarized sunglasses for men should be with you (almost) 365 days a year.
Unless of course, you're leaving the house at night. That being said, we know a few folks who wear their sunglasses at night. Or was that just in the 80s? Plus, you never know when you're going to wake up in the desert outside of Vegas.
Whether you're a minimalist when it comes to accessories or you're a man who likes to have options, a decent pair of shades is a necessity to save you from scary things like cataracts and squint lines. Here are a few things to consider when shopping for a new pair of the best polarized sunglasses for men.

The basic requirements of polarized sunglasses for men
The main reason our polarized sunglasses for men exist is to protect your sensitive baby blues (or amber, brown, gray, green, hazel) from UV rays. The sun may be a bringer of life, warmth, and the light that shines on all of your adventures, but it can also cause the stuff of nightmares, like macular degeneration, and sunburn of the eyes. Not to mention squint lines! WTF.
Future you will be thankful when you suffer from none of the above. Sunski has your eyes covered. All of our mens polarized sunglasses block 100% UVA/UVB/UV400 wavelengths.
Whether you spend your time riding waves, hitting the slopes, or staring moodily out to sea—you've probably noticed the blinding light of the sun bouncing off your chosen playground. And let's be honest—no one likes to be glared at, especially by the huge, glowing sphere of hot gas we call the sun. To combat glare and eye fatigue from being, well, glared at, all of our sunglasses are polarized.
If you're a man of the great outdoors, a regular Daniel Boone if you will, then you might have a few extra requirements for your sunglasses. You might want them to be durable, comfortable, and to fit snugly (but not too snugly!) on that handsome mug. Well gents, you're in luck.
Sunski's frames are made from a SuperLight recycled resin that is stronger, lighter, and more comfortable than anything on the market. As an added bonus, it's created from scrap plastic that would otherwise end up in a landfill.
Sturdy sunglasses for men, and a little less rubbish floating around the world. Win, win.
Picking from our many polarized sunglasses for men
Do you want your sunglasses to make a statement, or fly under the radar? If you're shopping for that one pair you plan on wearing (almost) every day of the year, then grabbing something subtle might be your best bet. It's hard to go wrong with black wayfarer sunglasses, for example. Tortoise shell sunglasses with a neutral lens color are another great option. Just to name a few of the best sunglasses for men.
Not afraid of color, and maybe a compliment or two? Good on you. The Originals are far and away our most vibrant shades, but you can also add a pop of color by picking blue or green polarized lenses on most of our polarized sunglasses for men.
If you'd like the best of both worlds (and why not?) and plan on rotating through a couple of pairs grab two and get free shipping. And if you don't dig the throwaway culture, neither do we. Our polarized sunglasses for men are built to last, with a lifetime warranty and replacement sunglass lenses.
We might be a bit biased, but we think that our wide selection of long-lasting, affordable polarized shades make them some of the best polarized sunglasses for men.