X
Click below to start
When you use our virtual try-on service, we collect biometric information about your face shape so that you can virtually try on the product. This information is not used for any purpose other than to show the sunglasses on you. By using this try-on service, you give us consent to collect this data. You can delete your try-on data at any time by clicking here.
Polarized Sunglasses for Women
Shop our collection of polarized sunglasses for women. Effortlessly cool and versatile. Sustainably made for peace of mind in the sunshine. Forever Warranty.
Clarity & Protection
Polarized Lenses
Our polarized sunglasses for women reduce glare and protect your eyes from the sun. We use quality lenses made from durable triacetate cellulose with a scratch resistant coating and 100% UV protection.
Design & Materials
Sustainable Style
Our polarized sunglasses for women are made from recycled plastic and designed to last beyond the latest trend. We use quality, sustainable materials and a rigorous design process, so you can look good and feel even better.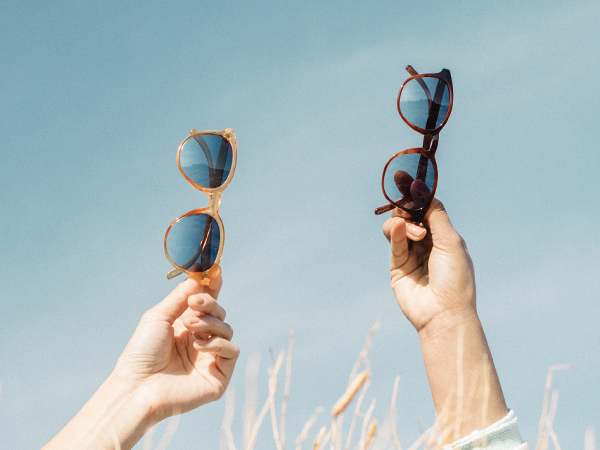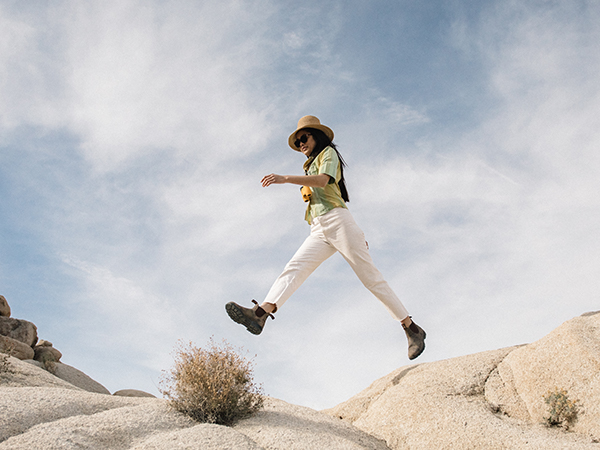 Built to Last
Forever Warranty
Adventure worry free with the reassurance of our lifetime warranty and durable construction. We stand behind our polarized sunglasses for women and want you to feel totally confident about your purchase.
Essential womens polarized sunglasses for every activity
Your outdoor activities might be seasonal, but the need for shades is year-round. While your polarized sunglasses style choice might vary from summer to winter, it's best to keep the "windows to your soul" safe from the sun—and awkward eye contact—365 days a year.
Sand or snow, path or paddle, biking or brunch—if you're soaking up some Vitamin D, you need a pair of sunnies. Here are a few things to consider when choosing the best pair of womens polarized sunglasses to suit your purpose.
Think about function first
Sure, looks matter. But the primary purpose of sunglasses is to protect your eyes from the baddies, primarily harmful UV rays. To that end, all of Sunski's polarized sunglasses for women block 100% UVA/UVB/UV400 wavelengths.
What kind of shenanigans are you dreaming up? When you're shopping for a sun blocking sidekick for outdoor adventures, consider the requirements of your primary sport. If you are undertaking mountain pursuits, check out our glacier sunglasses, with (removable) sun shields and extra dark tinted lenses for maximum protection.
For runners, climbers, and cyclists, our polarized sport sunglasses will serve you well and look great at Happy Hour too. If scenic drives, long walks on the beach, and playing fetch with your four-legged friend are more your speed than our check out our Lifestyle Collection, loaded with the best polarized sunglasses for women.
Whether you prefer the sea, summits, or a combination of both, we've got you covered with our womens polarized sunglasses. For all you sporty outdoor ladies, the perks of polarized sunglasses for women include reduced glare, and enhanced contrast and clarity. Spend less time straining to see it, and more time sending it.
The best part? Spend zero time shopping for polarized sunglasses for women because all of our sunnies have this critical feature. See for yourself.
Womens polarized sunglasses that are built to last
Here at Sunski, our sunglasses have a lifetime warranty. So, whether you like to have a few different styles of sunglasses in your arsenal or you prefer to be permanently bonded to one trusty pair, the sunnies you buy will be by your side for as long as you need them to be.
Our SuperLight frames are made from recycled plastic, intercepted from its journey to the landfill and repurposed to make light, durable, comfortable frames that won't pinch, squeeze, or fall off your face.
And if your lenses get scratched in the line of duty, you can easily replace them with one of our replacement sunglass lenses.
Never, ever compromise on style
Ladies, we know you want to get after it, but don't want to look like a dork while doing so in designer performance shades (not to mention the price tag!). Sunskis will support you all the way to the finish line, and you won't cringe when you see yourself in photos afterward.
From round sunglasses to classics like wayfarer sunglasses and aviator frames, we've got womens polarized sunglasses for every face shape. Color is another important consideration, and our lenses and frames come in nearly every shade of the rainbow. Check out our virtual try-on feature to see how they look before you pick your pair.
We are a bit biased, but we think the durability, affordability, and wide-selection of shades make them some of the best womens polarized sunglasses.