X
Click below to start
When you use our virtual try-on service, we collect biometric information about your face shape so that you can virtually try on the product. This information is stored for 60 days, and is not used for any purpose other than to show the sunglasses on you. By using this try-on service, you give us consent to collect this data. You can delete your try-on data at any time by clicking here.
This premium style comes with a carrying case!
SIDEWINGS
Design + Function
Modern performance meets elevated design.
Subtle perforated sun shields offer serious side glare protection for enhanced comfort while maintaining a flat profile.
PREMIUM CR-39 LENSES
Elevated Performance
See the world clearly with enhanced optics. Our
new Premium lens is made from CR-39 for superior clarity, abrasion resistance and strength. Polarized with 100% UVA/UVB protection.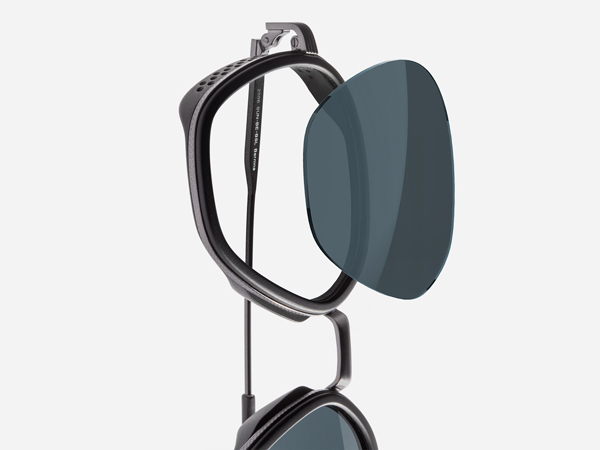 QUALITY MATERIALS
Built for a lifetime of use
Adventure confidently with palladium-coated
and electroplated stainless steel frames. Designed to hold up to whatever rigors you put your sunglassses through.
From the Designer
Architectural, timeless and artful, the Bernina celebrates our passion for innovative design while paying homage to the classics. Sturdy dual-material construction and stainless steel hinges ensure the Bernina is rugged enough to withstand the test of time, while engraved metal details provide a touch of elevated craftsmanship. Subtle Sidewings add glare protection to a fit that's stunningly comfortable. Grab life by the horns in this vintage aviation-inspired eyewear that effortlessly hits all the right style notes.
Fit and Specs
Eye Coverage: Medium
Wrap & Angle: Low
Temple Width: 134mm
Bridge Width: 21mm
Lens Width: 47mm
Lens specs:
Slate: Non-Mirrored, Grey tint, 10% VLT, Base 4 curve Forest: Non-Mirrored, Green tint, 11% VLT, Base 4 curve
All lenses are polarized, block 100% UVA/UVB/UV400 wavelengths and pass FDA basic impact test.
Superlight Recycled Plastic
We couldn't find a sustainable material we liked, so we invented our own. SuperLight recycled resin is stronger, lighter, and more comfortable than anything on the market.
SuperLight is created from scrap plastic that would otherwise end up in a USA landfill. We intercept this scrap plastic from the waste stream and reformulate it into our SuperLight polycarbonate resin.
Lifetime Warranty
We make our shades the right way, with no shortcuts and the highest attention to detail. We stand behind all of our products and we want you to feel totally confident with your purchase.
Your Sunskis are covered under our warranty for as long as you own them. If you break them under normal use, we'll fix them or replace them for you.
Compare the Bernina to: